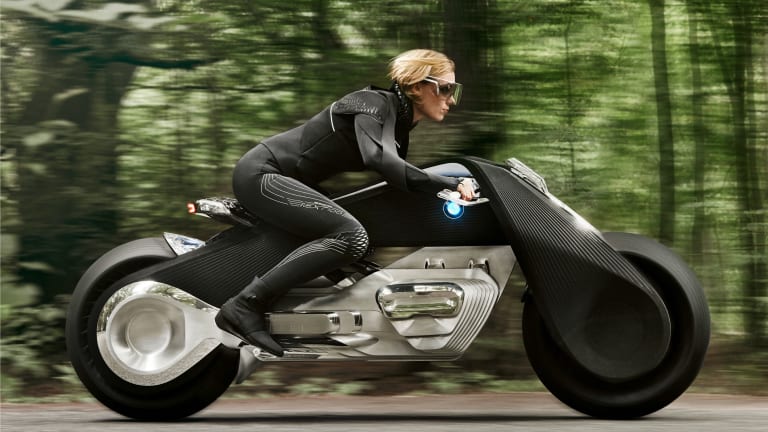 BMW Motorrad's Vision Next 100 gives us a look at what we hope is the motorcycle of the future
The latest concept in their Vision Next series might just be their best.
For their latest concept in their Vision Next Series, BMW is putting the focus on their Motorrad division with a new concept that would be a massive leap in motorcycle technology. Though they position their cars as the ultimate driving experience, this bike will easily take that crown if it does indeed come to fruition. 
We say that because the concept is so advanced that you would be able to ride without the need of a helmet or any protective clothing. It allows you to do this with a comprehensive set of safety features like active rider protection that detects any potential problems that lie ahead and a self-balancing system that makes for a bike that will never tip over.