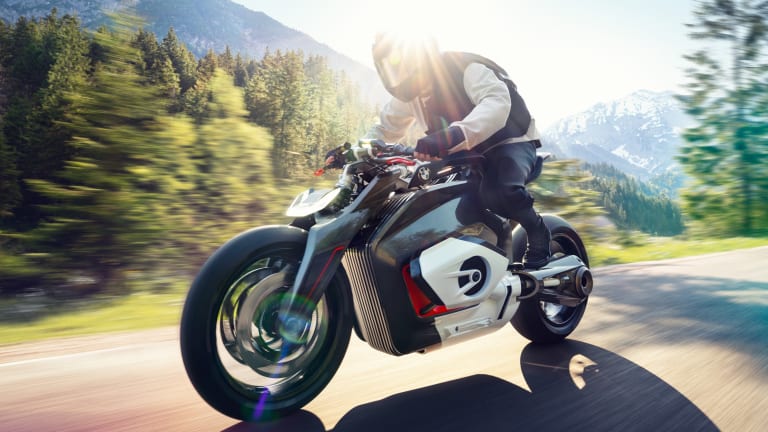 BMW Motorrad's Vision DC Roadster previews the brand's expansion into all-electric bikes
The next evolution of BMW Motorrad.
BMW had a lot of news to share about its electrification efforts and it wasn't all about cars as the company also delivered a look into the future of BMW Motorrad with the Vision DC Roadster concept. The bike swaps out the traditional two-cylinder boxer engine with an all-electric motor that takes the brand into the future while also respecting the design and 90-year history of BMW Motorrad. Taking the place of the gas-powered motor is a vertically-fitted battery with two side elements that have cooling ribs and integrated ventilators while the electric motor sits underneath connecting directly to the exposed universal shaft. The cooling elements also offer a bit of theater upon startup as they slightly deploy outward to show that the bike is ready. The bike also features a milled aluminum frame, carbon fiber, and front and rear lighting inspired by the signature designs of BMW Motorrad's lighting systems.