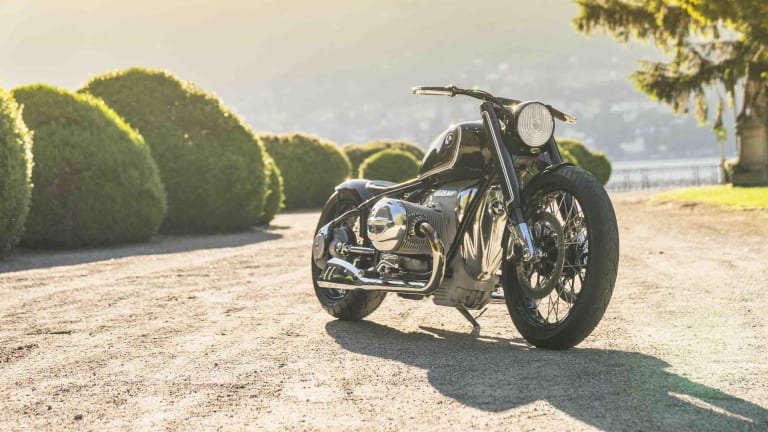 BMW Motorrad reveals their Concept R18 motorcycle
The concept marries classic motorcycle design with the latest in BMW Motorrad engine technology.
BMW is revisiting the iconic motorcycle designs of its past with a new concept that brings BMW Motorrad's classic styling into 2019. The BMW Motorrad Concept R18 has made its way to the Concorso d'Eleganza Villa d'Este on Lake Como, where it'll be showing off what a 1960s BMW motorcycle could look like if it was built today. At the core of the bike is the company's new two-cylinder 1800cc boxer engine that echoes the flat twins of the past, but is a fully state-of-the-art piece of modern motorcycle powertrain engineering with a larger displacement, modern air/oil cooling, and glass bead-blasted aluminum construction. They've also added Solex dual carburetors and a chrome-plated universal shaft to further amplify its purist design.