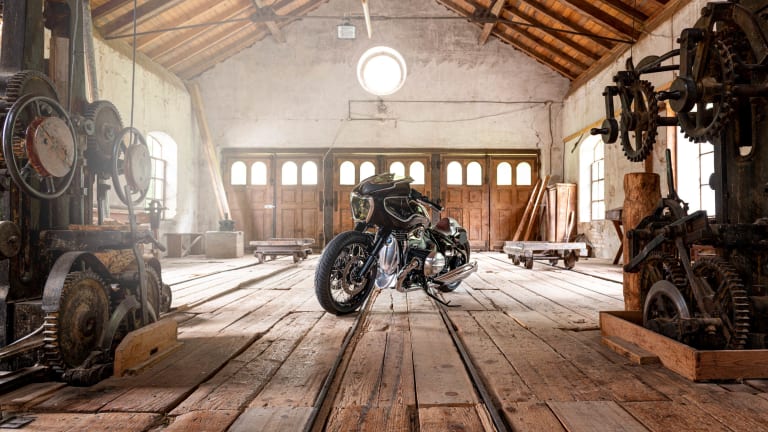 BMW Motorrad reveals its latest custom, the Blechmann R 18
The bike is the latest expression of BMW Motorrad's first series production cruiser.
BMW Motorrad's latest collaborator is Austrian customizer Blechmann, who put in 450 hours of work with his team to create his take on the R18 cruiser. For the Blechmann build, the customizer modified the fuel tank with a narrower shape for a sportier look while also giving the engine much more exposure. It also features a Kellermann rear light, customized headlights with a kidney-shaped design as a subtle nod to its automotive siblings, and a black finish with white BMW Motorrad pinstriping.