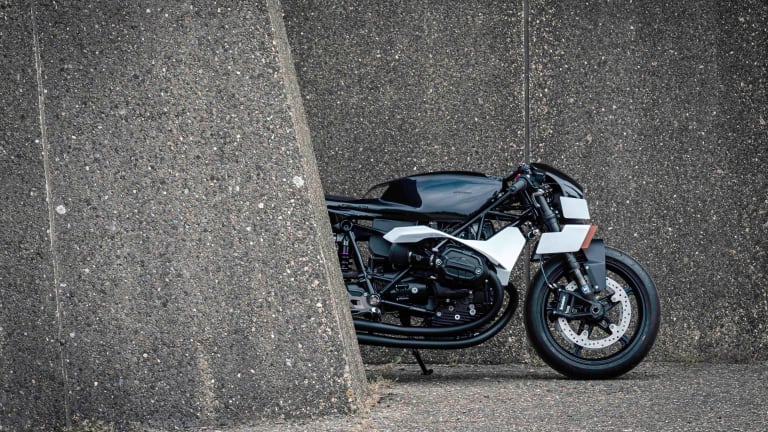 Auto Fabrica gets minimal and modern with their new R nineT Scrambler build
The new "Type 18" is inspired by architecture and aircraft design.
Auto Fabrica's new custom build for BMW Motorrad marries handcraftsmanship and 3D printing technology with the "Type 18" motorcycle. Based on the R nineT Scrambler, the bike has a minimalist yet futuristic design that takes its inspiration from both architecture and aviation. Though the bike is simple in its design, the build process took one year to complete as the designers were met with challenges integrating the handcrafted aluminum elements into the bike's frame. 
The handcraftsmanship also extends to the cylinder head covers and stainless steel exhaust pipes while the headlight brackets take a more modern approach to its construction as it was built using 3D printing. The bike also features Renthal handlebars, a custom bench from Auto Fabrica, BMW S 1000 RR forks, an Option 719 lever and belt cover, and a Maxton Engineering rear shock absorber. 
bmwmotorcycles.com / autofabrica.com