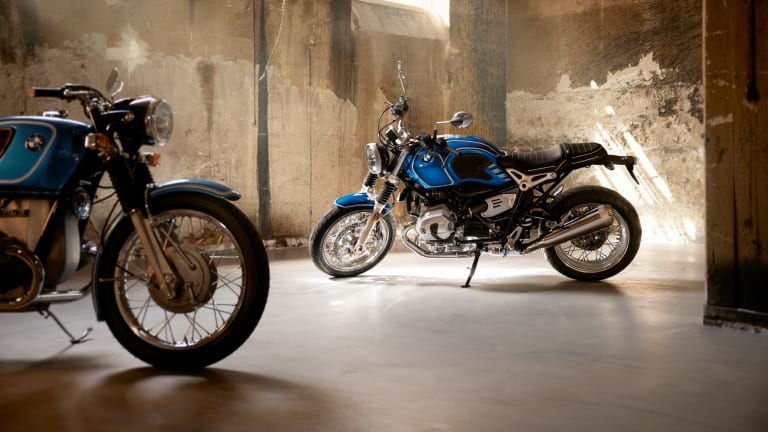 BMW Motorrad celebrates the 50th anniversary of the /5 series
The company marks the occasion with a special version of the R nineT.
BMW takes it back to 1969 when the company launched the R 50/5, R 60/5 and the R 75/5, a series of bikes that brought an all-new chassis and a modern design to the Motorrad lineup. BMW is celebrating the 50th anniversary of this series with a limited edition r nineT /5, which will feature a Lupine Blue metallic finish, chrome finishing on the rear mirrors, exhaust manifold, and rear silencer, and a classic double seat wit cross-embossing, grab straps, and white piping just like the original bikes. Additional /5 series-inspired elements include Aluminum Silver components and a black frame and black propeller shaft casting.