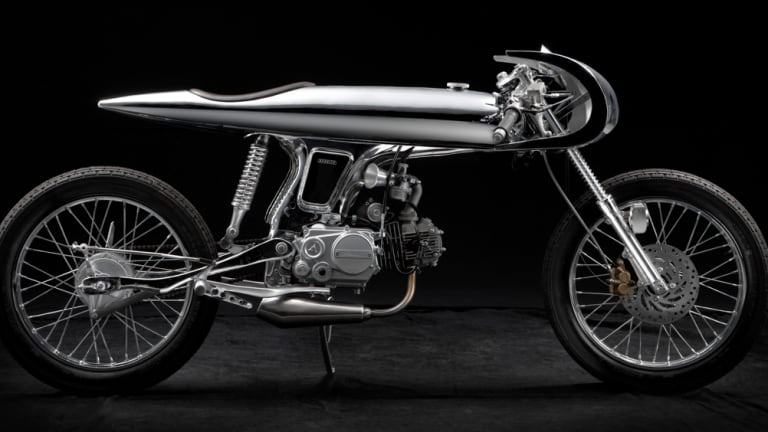 Bandit9 creates a silver bullet for the M.A.D.Gallery
Saigon-based Bandit9 creates the sequel to its EVE.
It's hard to describe the new EVE MKII as anything less than absolutely stunning. This silver bullet on two wheels features an incredible hand-polished unibody fuel tank finished in a blinding chrome that'll make its rider look like the Silver Surfer just rocketing by at high speed. The bike was built exclusively for the MB&F M.A.D.Gallery at Bandit9's workshop in Saigon. 
Even more impressive is how all the elements come together seamlessly as one. From the seat to the cowl, the bike is expertly finished as one cohesive design. Only 9 models have been built and features a 125c air-cooled engine and has a top speed of about 68 mph. 
$14,907 (est.) madgallery.net