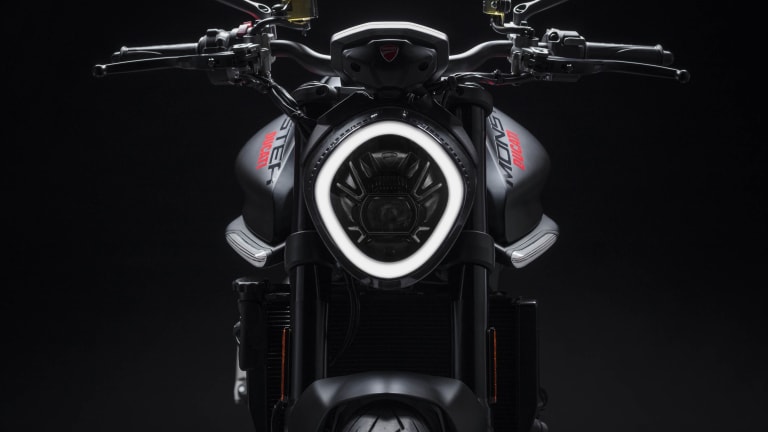 Ducati introduces a lighter, more accessible Monster for 2021
Easier, lighter, and still as fast as ever.
Ducati has launched its newest Monster and they've focused on making it lightweight, compact, and incredibly accessible while maintaining the sportiness and performance that model is known for. The new Monster is powered by the Tesastretta 11° engine, which produces 111 hp and 68.7 lb-ft of torque, making for a bike that's more powerful while also shedding weight to keep it nimble in the corners. The bike also features loads of performance tech with ABS Cornering, Traction Control, and Wheelie Control standard and there's a Sport, Urban, and Touring mode to adapt the bike to your preferred riding needs. 
From $11,895, ducati.com