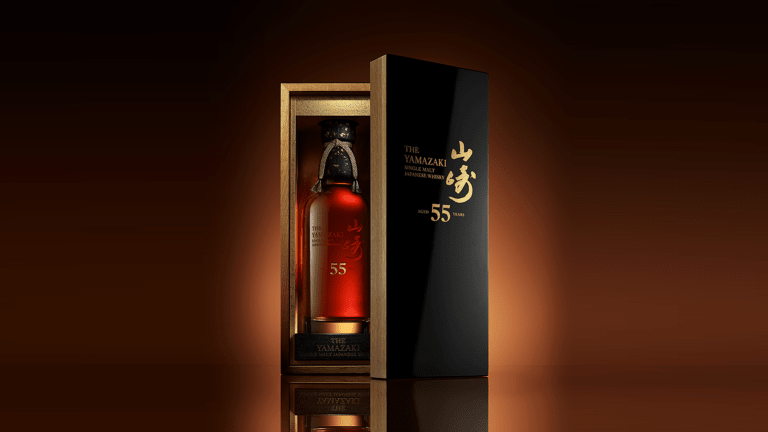 Yamazaki 55 Years Old is Suntory's oldest release ever
First released in Japan, Yamazaki 55 is now available worldwide.
After a very limited release in Japan, Suntory is now releasing Yamazaki 55 to the rest of the world. The whisky is a blend of select malts that were distilled under the supervision of Suntory founder Shinjiro Torii in 1960 and were then aged in Mizunara casks. In 1964, Master Blender Keizo Saji aged the whisky in White Oak casks. It was then left up to Fifth-Generation Chief Blender Shinji Fukuyo and Third-Generation Master Blender Shingo Torii to apply their blending expertise to the final product. Yamazaki 55's tasting notes are described to have a nose of sandalwood and well-ripened fruit, a sweet and slightly bitter palate, and a finish of scented wood with a hint of smokiness. 
---
$27,500, suntory.com