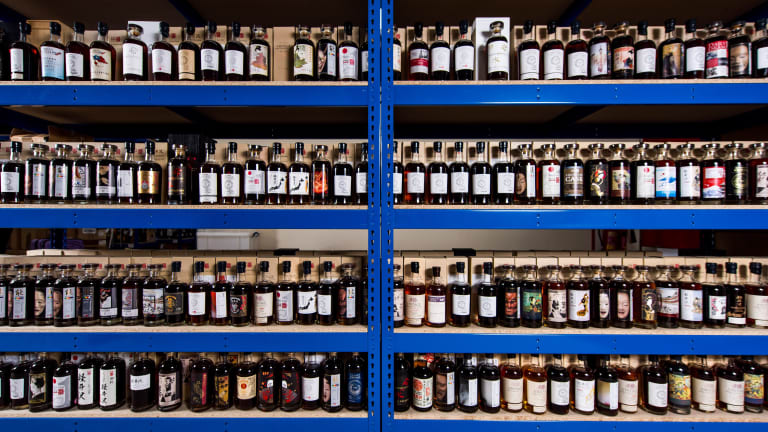 The world's largest known collection of rare Japanese whisky is going up for sale
The collection features 290 bottles of highly coveted Karuizawa whisky.
Well, here's one for the record books. Scotland-based Whisky Auctioneer has been tipped to sell one of the most impressive collections of Japanese whiskies you've ever seen. We're talking about a 290 bottle collection of rare Karuizawa that has been amassed over 10 years and includes just about every expression to come out of the now closed Miyota distillery. 
230 of the bottles are single casks and include a 1963 50 Year Old, a 1964 48 Year Old, and an ultra rare Karuizawa 1960 (above). Another bottle of 1960 was sold at a Hong Kong auction for over $100,000. The entire collection has an estimated value of over $600,000 and bidding will commence on April 5th.