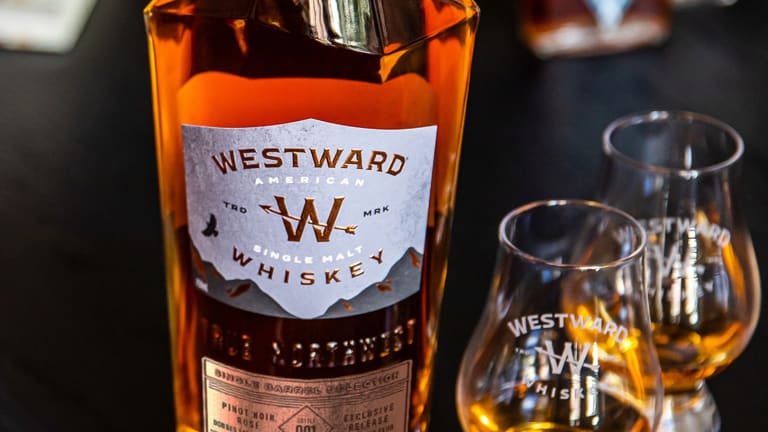 Westward Whiskey release its limited-edition Dobbes Family Pinot Noir Rosé
The whiskey is the brand's first national Club release.
Emerging whiskey brand Westward Whiskey has put up its latest limited edition for pre-order with a single malt that has been finished in Pinot Noir dessert wine casks from the Dobbes Family Estate winery in Dundee, Oregon. The whiskey's tasting notes are described to have an aroma of black cherry, salted plum candy, strawberry jam, red currants, and vanilla cream with a palate of dark ripe fruit, soft pepper, herbaceous grain, caramel, berry jam, and baking spice and a finish of caramelized sugar, raspberry, apple tart, and mint. 
Westward's American Single Malt x Dobbes Family Estate Pinot Noir Rosé is the first release from the brand's director-to-consumer whiskey club and can be shipped to almost 30 states around the country. 
---