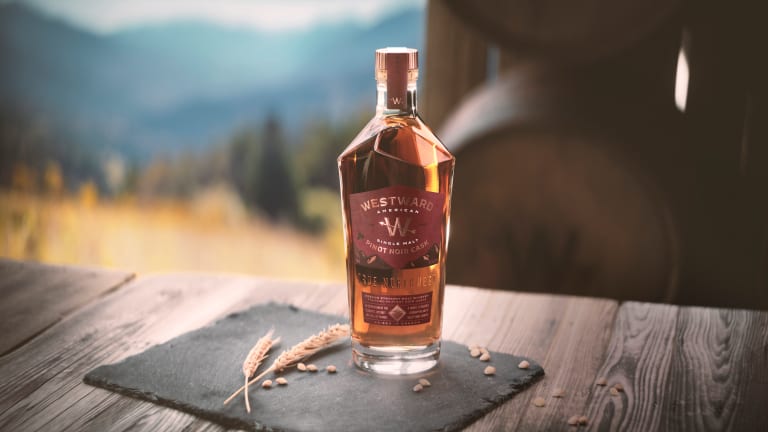 Westward Whiskey launches its Single Malt Pinot Noir Cask
The whiskey is finished in French Oak wine casks previously used for Pinot Noir.
Westward Whiskey launches its latest addition to its single malt collection, Pinot Noir Cask. A celebration of Oregon's Pinot Noir grape varietal, the new blend was developed in partnership with a number of wine producers in the Willamette Valley. The 90 proof blend is based on their original American Single Malt and is created from a two-row barley from the Pacific Northwest and is then brewed with American pale ale yeast. The whiskey is then double pot distilled, matured in 2-char, kiln-dried American Oak barrels, and is then finished for up to two years in French Oak casks previously used for Pinot Noir.
$89, westwardwhiskey.com