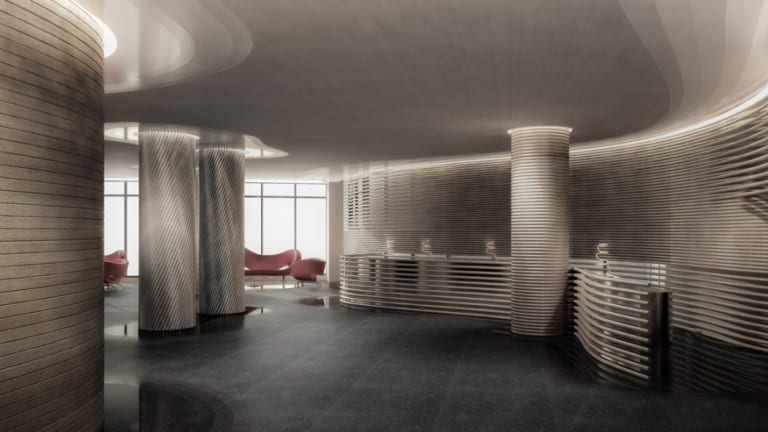 The famed Watergate Hotel re-opens after nine years
The legendary hotel gets a full renovation from designer Ron Arad.
Opened in 1967, the Watergate Hotel was the place to be for the political and Hollywood elite and most famously was the location of one of the biggest political scandals in American history. Since then the hotel has seen a number of different owners and renovations and in 2007 it closed its doors for nine years. 
Today, the Watergate Hotel re-opens as an ultra-luxury resort with an interior design by Ron Arad who gave the 336-room property a contemporary reboot with a mid-century-modern design that perfectly complements Luigi Moretti's iconic building. Several types of rooms are available from the standard 260-510 sq-ft Superior Rooms to the lavish 2,400 sq-ft Presidential Suites that feature waterfront views, private kitchens, and more.