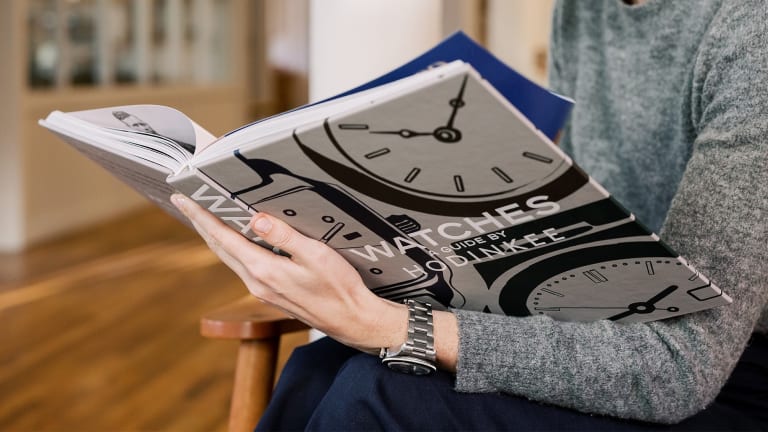 Hodinkee teams up with Assouline to publish their first book
A definitive watch book by the definitive watch site.
Hodinkee is releasing its first book today and they've teamed up with one of the best publishers in the business to help create it. Known for its luxurious, jumbo-sized coffee table books, Assouline has helped Hodinkee wrap up pages and pages of watch history and commentary in a 5.6 lb, 13 x 9 book that will definitely become a centerpiece in any watch lover's home. 
"We've partnered with one of the world's leading publishers, Assouline, to write our very first book – Watches: A Guide by HODINKEE. For our first attempt into the hardcover world, we wanted to write something that would be as appealing to your great-aunt Susan who knows nothing about watches as it is to your horological nerd brother Carl who won't stop talking about the benefits of a flying tourbillon (we get it, Carl). 

We cover everything from the history of watches, to dive watches, travel-time watches, military watches, ladies' watches, dress watches, chronographs, and iconic watches. Each chapter was written by one of our editors so you get a fresh perspective on each topic. The 261-page glossy book is a perfect Sunday read and after you've gone cover-to-cover, it will look just as good on your coffee table for guests to flip through.
This book is best suited for anyone from the horological novice to the horological nut who wants to know everything about watches and their relevance in today's world."
$85, shop.hodinkee.com