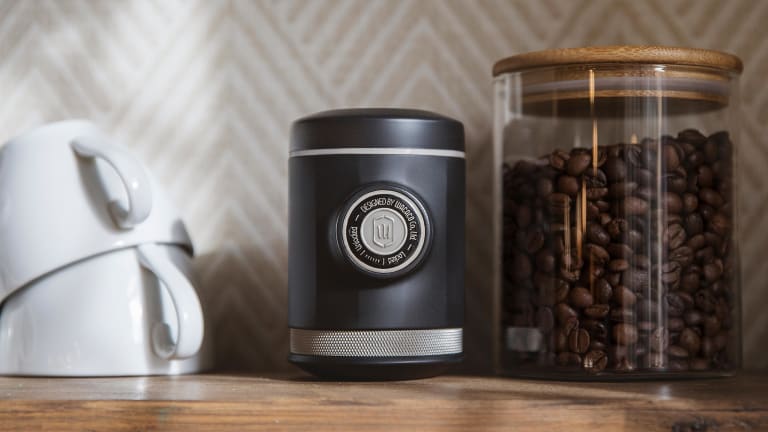 Wacaco's Picopresso puts a portable espresso maker inside a device the size of a mug
This compact espresso maker weighs just .77 lbs.
What if you could take an espresso machine with you no matter where you are on the planet? Wacaco's Picopresso packs the functionality of an espresso maker right a device that's the size of a mug that weighs just .77 lbs. The Picopresso can brew a full double shot with its 52mm stainless steel basket that you fill with your favorite coffee, which you can then tamp with the tamp that stores right inside the Picopresso, and a thirty seconds later you have your perfect cup of espresso. 
---
$99 (pre-order pricing), wacaco.com