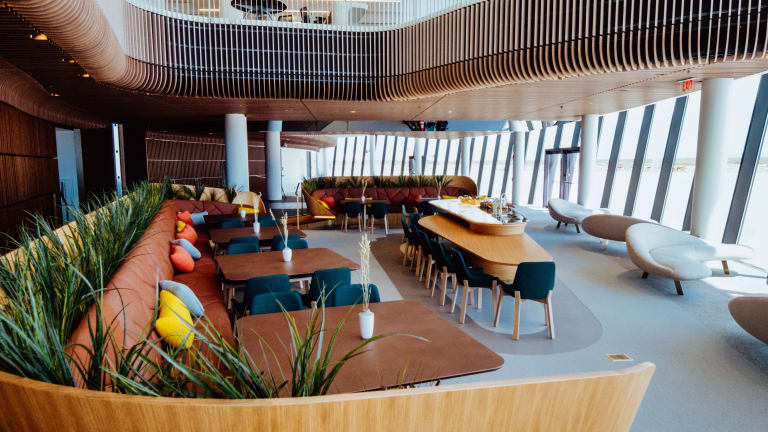 Virgin Galactic reveals the interior of its Gateway to Space facility at Spaceport America
The two floor building will host future Virgin Galactic customers and the company's spaceflight operations.
So what's a space terminal of the near future going to look like it? According to Virgin Galactic, it's going to mix a touch of retro-futurism with modern architecture penned by renowned design firm, Foster + Partners. Inspired by the past and its natural surroundings, the two-story structure will host the Gaia Lounge (above), a communal space decorated with natural materials and earthy color palettes that act as an organic extension of the Spaceport's surrounding landscapes. The second level will be home to Virgin's Mission Control, where the Flight Operations team and the Pilot Corps will gather for briefings and unrestricted views of the ground operation areas.