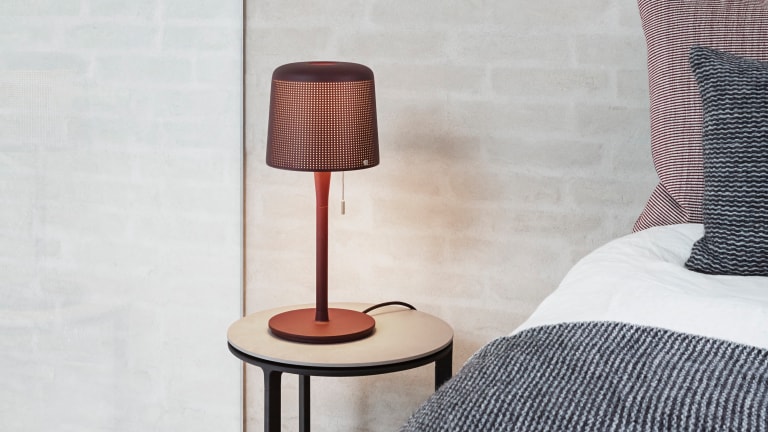 Vipp refreshes its Table Lamp collection with new colors
The aluminum and steel lamps now come in four colors.
Added to the Vipp lighting collection last fall, the company is introducing an updated range that adds four new colors on top of the standard black finish. Made from powder-coated steel and aluminum, the lamps blend a look that's both soft and industrial, creating a look that works in a variety of spaces. The perforated that run along the surface of the lamp shade illuminates the housing as the light pierces through each perforation.