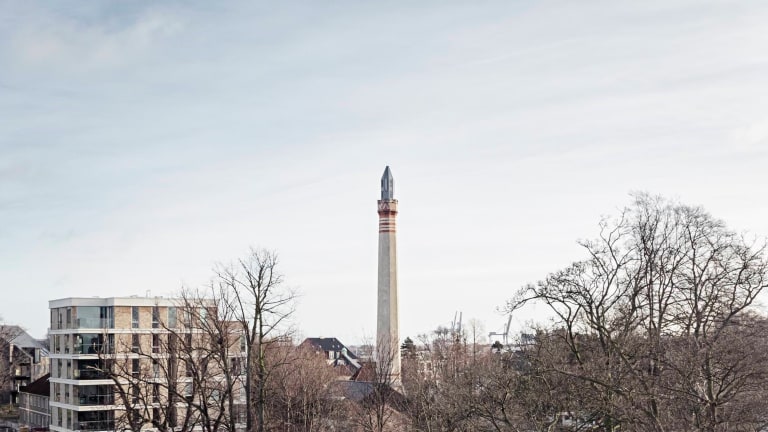 Vipp's latest destination hotel opens inside a 117-year-old water pumping station
The property features a soaring chimney that was originally built in 1902.
Vipp's latest property is definitely their most visible. The brand's newly-opened Chimney House greets you with a soaring chimney crowning a former water pumping station that was originally built in 1902. Designed by Danish architecture firm, Studio David Thulstrup, the revamped structure hosts a thoroughly modern space complete with two bedrooms and two baths and a spacious open plan kitchen, dining, and living area. Natural light pours in from steel-framed arch doors that illuminate an interior filled with custom terrazzo flooring, a steel staircase, curated art pieces, and of course, an extensive selection of Vipp furniture and products. 
The Vipp Chimney House is now open for reservations. 
€2,000 (for a minimum two-night stay), vipp.com