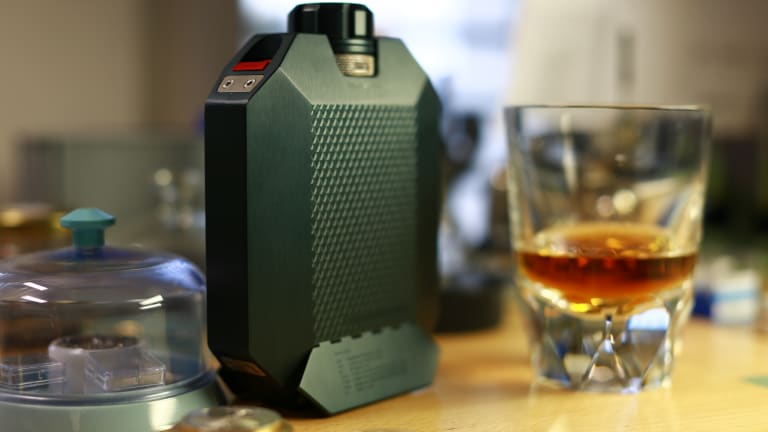 Urwerk and Macallan join forces to create the most complex flask you've ever seen
Designed in collaboration with Discommon.
Urwerk makes some of the most complex watches in the world so what happens when they apply that same precise methodology and thinking to a flask? You get something that is an incredible feat of engineering, but is also incredibly functional. Created in collaboration with Discommon, the flask is comprised of 156 pieces and features five main elements that make it unlike any other flask you've ever seen.
It all starts with a connecting arm that snaps a ball into a recess to keep the cap open and once open you have access to two tanks that can store two of your favorite whiskies. An etched stainless steel wheel rotates to select your specific tank and winglets on the bottom of the flask creates a secure stand for the flask. There's also a set of indicators that let you display the age of the whisky.
£1,995 ($2,447), themacallan.com