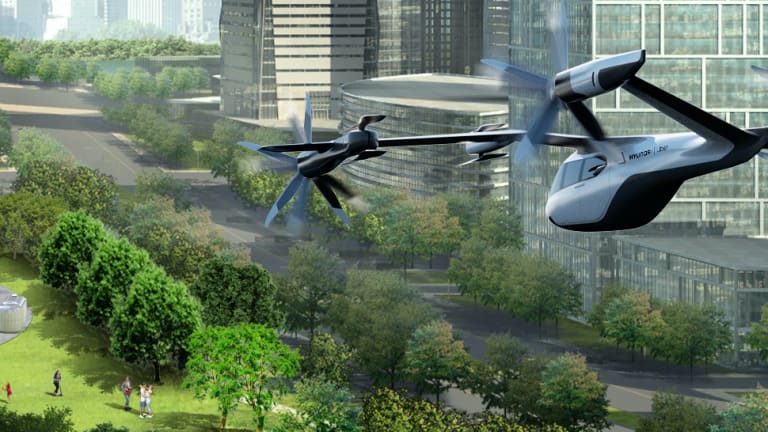 Hyundai and Uber debut the SA-1 air taxi concept
The company is the first automaker to join the Uber Elevate initiative.
Uber's plans to take to the skies just took a big step further with the announcement and reveal of the Hyundai SA-1 air taxi concept. Hyundai brings its large-scale manufacturing capability and expertise to Uber Elevate and is the first automaker to join the program. Hoping to solidify its goal of delivering commercial flights in 2023, the SA-1 is designed to take off vertically and will have a cruising speed of up to 180 mph and can travel at an altitude of 1,000-2,000 feet above ground. The vehicles will be 100% electric and have a range of up to 60 miles. Cabins will have room for four passengers and while the first aircraft will have pilots, the aim is to have a fully autonomous system in the future.