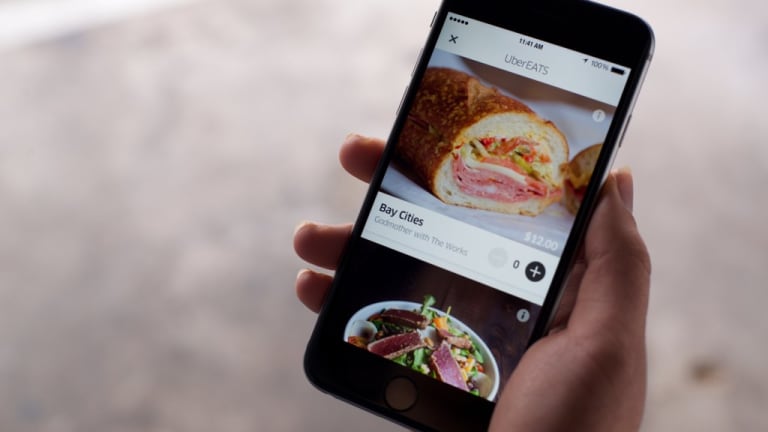 Uber introduces UberEATS
The ultimate food delivery service?
The unstoppable force that is Uber is making headway into an all-new service: food. Not only will they be ready to pick you up at a moment's notice to take you to your next destination, the company will now be waiting to get you fed with a new food delivery service called UberEATS. 
The company is currently piloting the service in Los Angeles and Barcelona and as of today is also serving dishes to Chicago and New York. Best part is that it exists in the Uber app you know and love. If you're in a participating city, you just slide over to the EATS option and you'll be dining on food from partners such as Bottega Louie in LA and American Cut in New York. 
More information at uber.com.