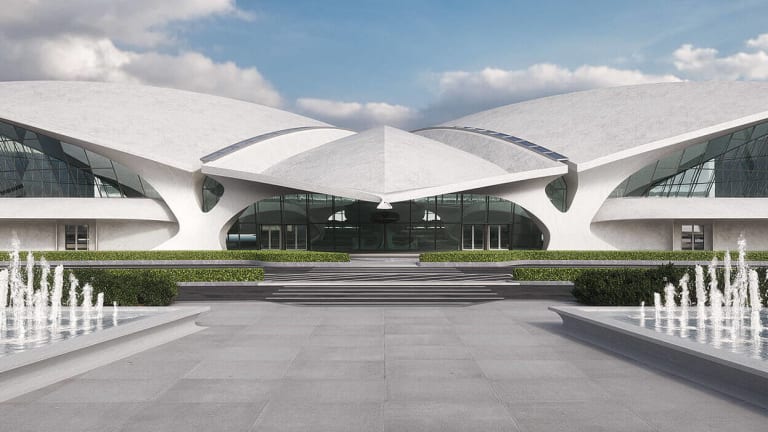 Eero Saarinen's 1962 TWA Flight Center re-opens this May as the new TWA Hotel
A 512-room tribute to the Jet Age.
Closed in 2001, the Eero Saarinen-designed TWA Flight Center is finally being resurrected as what just might be the coolest airport hotel in the world. The TWA Hotel is a 512-room property that pays tribute to the Jet Age and Saarinen's iconic architecture. Reimagined as a retro-modern luxury hotel, the property will feature views of JFK's runways and the Flight Center, six restaurants and eight bars, a 10,000 sq-ft observation deck with pool, a 10,000 sq-ft fitness area, a 50,000 sq-ft event and conference center, and it will have AirTrain access to the airport's terminals as well as direct access to Terminal 5 via Saarinen's iconic flight tubes. 
The hotel officially opens on May 15th and reservations are now available.