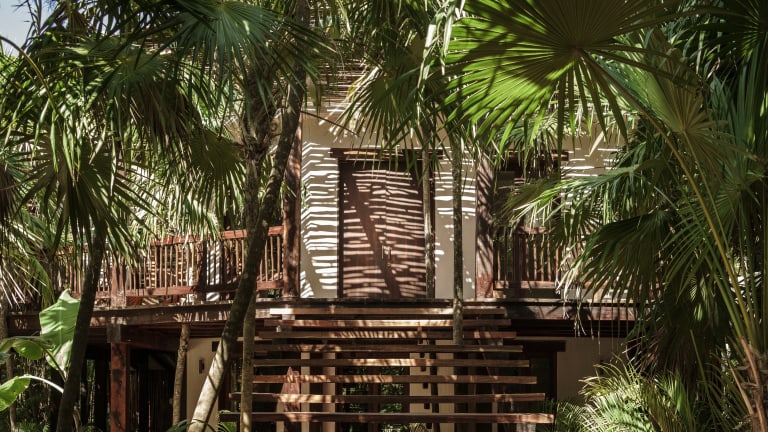 The Tulum Treehouse is a minimalist getaway along Mexico's Carribean coastline
Architectural accommodations amongst lush jungles and Mayan ruins.
Tulum's got a new destination that will definitely be capturing the attention of anyone who appreciate good design and architecture. The Tulum Treehouse is a collaboration between a mix of international designers, local artisans, Tulum's Co-Lab Design Office, who have come together to create a sustainable destination that is as visually striking as it is relaxing. 
Geometric lines contrast with the lush scenery while the open-air spaces allow the house to feel much more like an organic extension to its natural surroundings. Inside you'll find a beautifully-designed interior decorate with various local ceramics and textiles, Oaxcan rugs, and custom furnishings from Meridian artisans, which are also joined by pieces from Mexico City's weekend antique market.
The home is available in two-tiers: a 3 bedroom that is priced from $1,250 and the full-bedroom house that starts at $1,450.