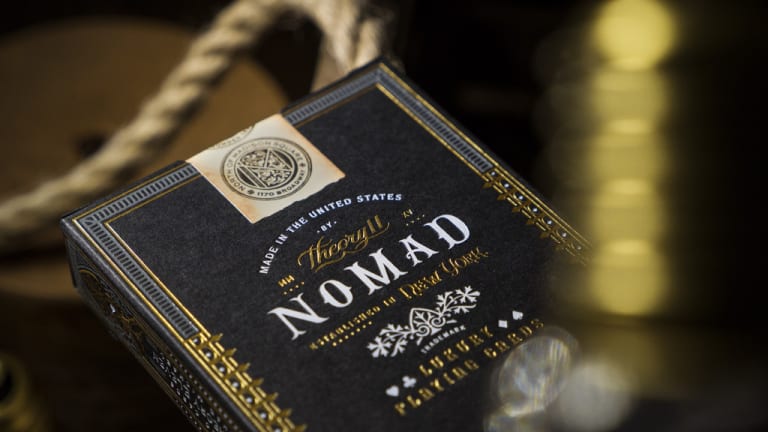 theory11 NoMad Playing Cards
The popular NY boutique hotel gets its own exclusive set of playing cards.
One of the finest NY luxury boutique hotels gets an equally luxurious set of playing cards from the talented folks over at theory11. Inspired by the NoMad District of New York, where some of the world's greatest minds would gather, the deck is a tribute to the era and the architectural elements that make the NoMad Hotel so special.
Designed by Chad Michael, the deck is rich with details from the ornate gold and black foil stamped tuck case to the distressed faces and textures that give the cards an heirloom-like quality as if they magically time traveled from another century. 
$9, available at theory11.com.