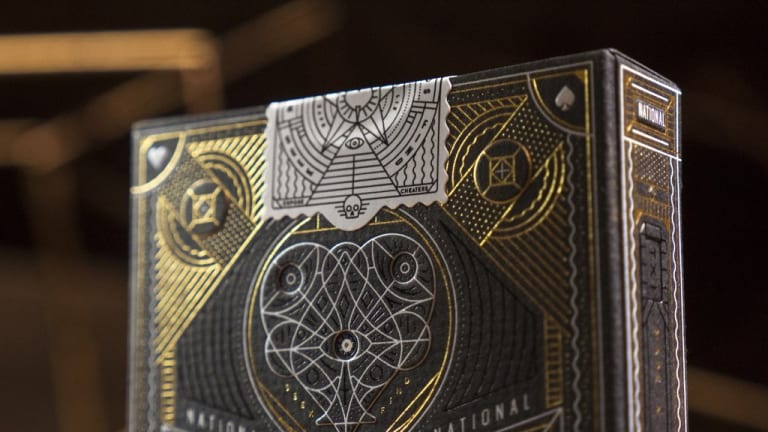 theory11's gets extra intricate with its new National Playing Cards
The luxury cardmaker's latest deck is one of its most beautiful.
theory11 simply designs the best looking playing cards out there and their latest release is no exception. The National Playing Cards are custom designed from the ground up with an intricate tuck case decorated with a gold and black foil pattern while each and every card in the deck also gets custom artwork by Adam Moore. Every deck is made in the USA and uses FSC-certified paper and vegetable-based inks.
$9, theory11.com