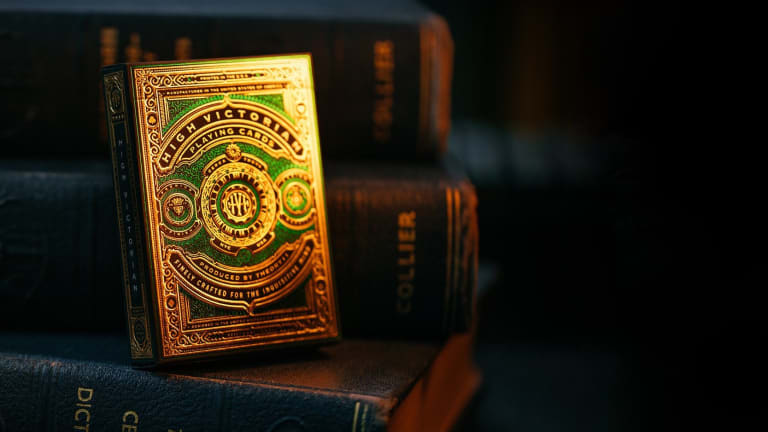 theory11's High Victorians remind us why they're the best in the business
Playing cards just don't get any more beautiful than this.
A deck of playing cards is always a great purchase. There are countless numbers of games you can play and it's always good to have a deck on hand just in case. theory11 has always been our go-to brand for cards and their new High Victorian cards is another stunning deck from the luxury cardmaker. The cards are housed in a beautiful, intricately detailed emerald and gold tuck case and each card is carefully designed from scratch with Victorian-inspired artwork. 
$9, theory11.com