theory11 Contraband Playing Cards
Their most intricate design yet.
There are playing cards and then there's the playable art that comes from theory11. Today they're releasing their latest deck and there really isn't a set of playing cards with this degree of detail and execution. They're calling "Contraband" ($8) their most intricate deck yet and one look at the box will tell you these are truly something else.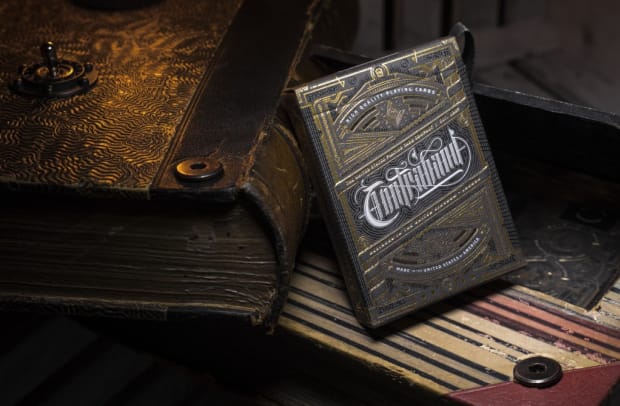 Designed in the UK by Joe White, the deck is inspired by "secret societies, conspiracy theories, and everything unknown." The tuck case is wrapped in gold and black foil while every single card in the deck has been designed from scratch, a development that took a year to complete. 
The cards are available now at theory11.com.