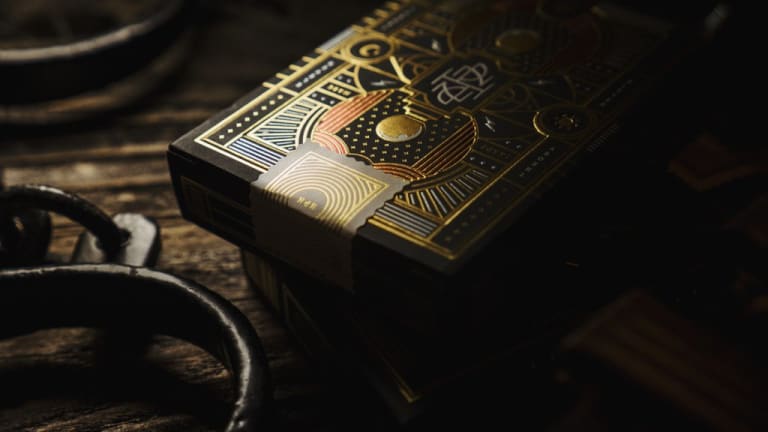 Neil Patrick Harris and theory11 release a beautiful set of cards for a good cause
Inspired by the actor's most loved passions.
Neil Patrick Harris and theory11 are paying tribute to the actors love for mystery, magic, games, and theater with a stunning and luxurious card deck. You'll find details everywhere inside and out from the intricate case to custom typography and even the interior, which features a gold foil pattern design by Jay Fletcher. The cards are also a Product(RED) limited edition as a $1 from each sale will go toward the charity's fight against AIDS. 
$10, theory11.com