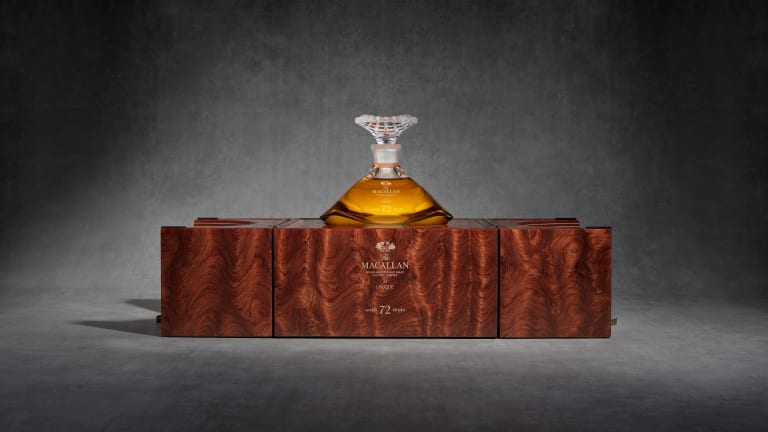 The Macallan unveils the 72 Years Old in Lalique
The single malt is their oldest expression to date.
Coming off the news of the opening of their new $255 million dollar home, the Macallan announces its oldest expression to date, the 72 Years Old in Lalique. Encased in a custom Lalique Genesis Decanter, the design of the crystal and the presentation box was inspired by the architecture of the new Distillery. Macallan Master Distiller Nick Savage describes the whisky: 
"For its seventy-two years of maturation, the deceptively light colour hints that this is not an ordinary single malt. Reminiscent of a time gone by, it carries an exquisite balance of strong, sweet oak with the peaty spirit shaping its refined character. The whisky delivers surprise after surprise as aromas of fruit follow distinctive hints of peat, all the way through to the back of the mouth where it is finished off with a lingering hint of rich fruit and oak. Although delicate throughout all aspects, it provides an intense experience which acknowledges the distinguished history of The Macallan."
The 72 Years Old in Lalique will be available this August in a limited run of 600 individually numbered decanters. 
$60,000, themacallan.com