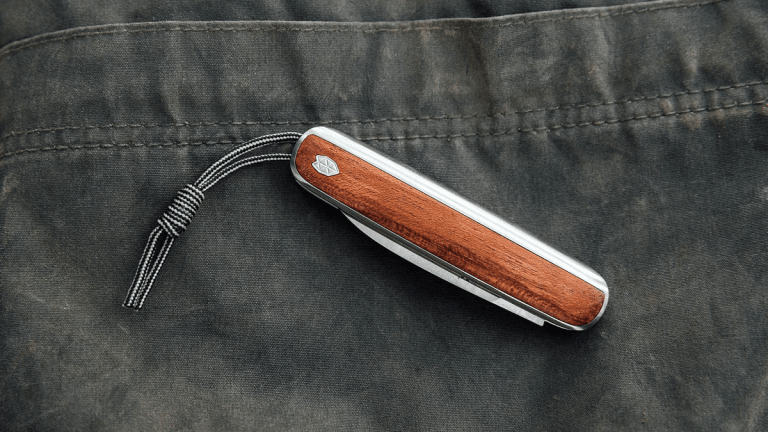 The Pike from The James Brand is a modern take on grandad's pocket knife
A new evolution of the classic slip joint knife.
For their latest pocket knife, The James Brand reconfigured and redesigned the handy slip joint that your grandfather always had on him with a modern shape that's ready to be a new classic. The Pike has a touch of the old with options like a Rosewood scale and a Wharncliffe blade while creating a slim, capsule-like form that feels as good in your hand as it does in your pocket. The knife comes in Rosewood, Black G10, and OD Green Micarta and every knife features a Sandvik 12c27 steel blade. 
$120-$125, thejamesbrand.com