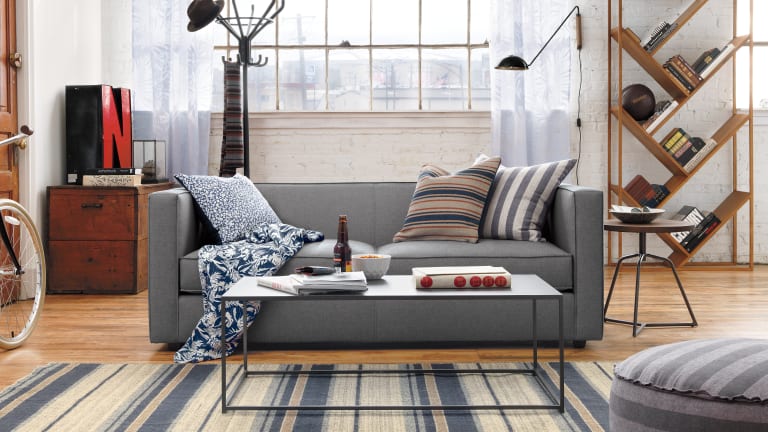 The Hill-Side takes its popular patterns into the home with CB2
CB2's first menswear collaboration.
If you ever looked at the Hill-Side's patterns and thought they would look even better furnishing your home, today's your lucky day as the New York menswear brand is debuting a full home collection for Crate and Barrel offshoot CB2. Their popular prints and patterns are being turned into furniture pieces, rugs, blankets, pillows, and more. Highlights from the collection include sofas wrapped in chambray, chairs upholstered in their popular floral prints, and rugs with workwear blanket stripes that would look great in any room. 
$7-$2,700, CB2