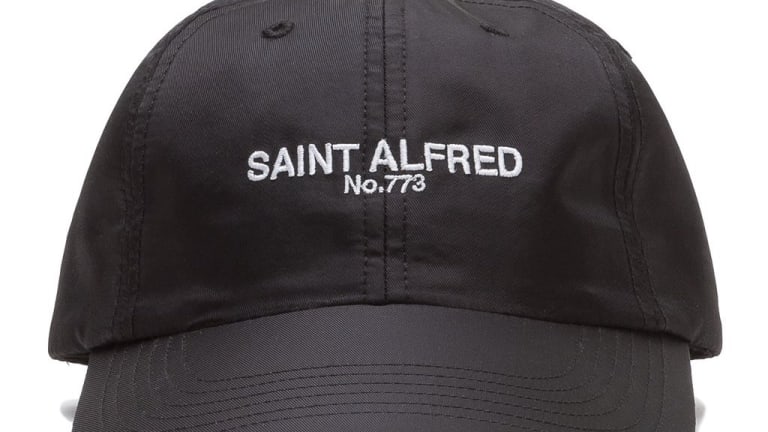 The Big List | Support Small Business (regularly updated)
Shop small and support your favorite small businesses.
When it comes to our coverage, Acquire wouldn't be what it is today without the incredible work created by the talented individuals and small businesses that we highlight every day. With the uncertainty that these businesses are facing in the coming months, we wanted to create a list of brands that you can help support as they weather the storm of this ongoing crisis. 
If you've got (or own) a small business you'd like to recommend, give us a shout @ info @ acquiremag.com. We'd love to have you. 
Apparel
Albert 1941 (London, UK)
Alex Mill (New York, NY)
Askov Finlayson (Minneapolis, MN)
Battenwear (New York, NY)
Billykirk (Jersey City, NJ)
Buck Mason (Los Angeles, CA)
Corridor (New York, NY)
3sixteen (New York, NY/Los Angeles, CA)
Ebbets Field Flannels (Seattle, WA)
Epaulet (Redondo Beach, CA)
Fisher + Baker (Minneapolis, MN)
Freeman (Seattle, WA)
Freenote Cloth (San Juan Capistrano, CA)
GHIAIA (Pasadena, CA)
Golden Bear Sportswear (San Francisco, CA)
Holden (Venice, CA) 
Jack Erwin (New York, NY)
Kent Wang (New York, NY)
Knickerbocker (New York, NY)
Mack Weldon (New York, NY)
Mitchell Evan (Los Angeles, CA)
Mountain Standard (Boulder, CO)
NWKC (Minneapolis, MN)
Onia (New York, NY)
Outlier (New York, NY) 
Period Correct (Costa Mesa, CA)
Private White VC (Manchester, UK)
Railcar Fine Goods (Monrovia, CA)
Raleigh Denim Workshop (Raleigh, NC)
Rogue Territory (Los Angeles, CA)
Rowing Blazers (New York, NY)
Shangri-La Heritage (Bergamo, Italy)
Southern Gents (Houston, TX)
Stòffa (New York, NY)
Taylor Stitch (San Francisco, CA) 
Tellason (San Francisco, CA)
Tenue de Nîmes (Amsterdam, The Netherlands)
VAST (Los Angeles, CA)
Western Rise (Telluride, CO)
Bags & Accessories
The Brown Buffalo (Costa Mesa, CA)
Brox (Belgrade, Serbia)
Capsule Wallets (Los Angeles, CA)
Corter (Cape Cod, MA)
CW&T (Brooklyn, NY)
Defy (Chicago, IL)
DSPTCH (San Francisco, CA)
Frank Clegg (Fall River, Massachusetts)
Good Art Hollywood (Los Angeles, CA)
Hardgraft (London, UK)
Hedon (London, UK)
The James Brand (Portland, OR)
Killspencer (Los Angeles, CA)
Lotuff (Providence, RI)
Malle London (London, UK)
Muyshondt (Austin, TX)
Nomad Goods (Santa Barbara, CA)
Pioneer Carry (San Francisco, CA)
Prometheus Design Werx (San Francisco, CA)
Tortuga (Walnut Creek, CA)
Wayfinder (Portland, OR)
WESN (Detroit, MI)
Eyewear 
Alba Optics (Milan, Italy)
Article One (Flint, MI)
Barton Perreira (Costa Mesa, CA)
David Kind (Los Angeles, California) 
District Vision (New York, NY)
Dom Vetro (Los Angeles, CA)
Jacques Marie Mage (Los Angeles, CA)
Moscot (New York, NY)
RAEN (Oceanside, CA)
Salt Optics (Costa Mesa, CA)
State Optical (Vernon Hills, IL)
Sport & Fitness
7Mesh (Vancouver, BC, Canada)
Allied Cycle Works (Rogers, AR)
Almond Surfboards (Costa Mesa, CA)
Ciele (Montreal, Canada)
Olivers (San Francisco, CA)
Quoc Pham (London, UK)
Search and State (New York, NY)
Tracksmith (Boston, MA)
Weed Sport (Los Angeles, CA)
Footwear
Anza Shoe Co. (NY/Washington DC)
Armando Cabral (New York NY)
Beckett Simonon (Columbia)
Carson Footwear (Milwaukie, OR)
Clae (Los Angeles, CA)
Feit (New York, NY)
Glerups (Newfields, NH)
Hypnotic Yellow (Felgueiras, Portugal)
Oak Street Bootmakers (Chicago, IL)
Rancourt & Co. (Lewiston, ME)
Sense of Motion Footwear (Montrose, CO)
Standard Fair (Denver, CO)
Tarvas (Helsinki, Finland)
Viberg (Victoria, BC, Canada)
Grooming
Blackbird (Seattle, WA)
Brand and Iron (Vancouver, Canada)
Burke Avenue (Los Angeles, CA)
Byrd (Los Angeles, CA)
Corpus Naturals (Los Angeles, CA)
Fellow Barber (New York, NY)
Fulton & Roark (Winston-Salem, NC)
Himistry (San Diego, CA)
Hone (England)
Jack Henry (Carlsbad, CA)
Kelsen (Long Beach, CA)
Scotch Porter (East Orange, NJ)
The Motley (Los Angeles, CA)
Patrick's (Bondi Beach, Australia)
West Skincare (Mission Viejo, CA)
Home
Artifox (St. Louis, MO)
Boy Smells (Los Angeles, CA)
D.S. & Durga (New York, NY)
Grovemade (Portland, OR)
Joya (New York, NY)
Norden (Carlsbad, CA)
Square Trade Goods Co. (Richmond, VA)
Stephen Kenn (Los Angeles, CA)
Treehouse Originals (Portland, OR)
Yield (St. Augustine, FL)
Watches
Aloha Timepieces (Seattle, WA)
analog/shift (New York NY)
anOrdain (Scotland, UK)
ASTOR+BANKS (Chicago, IL)
Autodromo (Dobbs Ferry, NY)
Carpenter (Brooklyn, NY)
Crown and Buckle (West Palm Beach, FL)
Dufrane Watches (Austin, TX)
Erika's Originals (Spain)
Farer (Warfield, UK)
Gas Gas Bones (Surrey, UK)
Halios (Vancouver, BC, Canada)
Haveston (Haveston, United Kingdom)
INSTRMNT (Glasgow, Scotland)
Martenero (New York, NY)
MKII (Wayne, PA) 
Monta (Saint Louis, MO)
Nodus (Los Angeles, CA)
Raven (Overland Park, KS)
RGM (Mount Joy, PA)
Serica (Paris, France)
Vortic Watch Company (Fort Collins, Colorado)
Weiss (Los Angeles, CA)
Retailers
Berkeley Supply (Denver, CO)
Bridge and Burn (Portland, OR)
Brooklyn Tailors (Brooklyn, NY)
ButterScotch LB (Long Beach, CA)
C'H'C'M (New York, NY)
Clark Street Mercantile (Montreal, Canada)
Context Clothing (Madison, WI)
Jane Motorcycles (Brooklyn, NY)
Hammer + Awl (Seattle, WA)
Independence Chicago (Chicago, IL)
The Darkside Initiative (San Francisco, CA)
Division Road (Seattle, WA)
Leather Soul (Honolulu, HI) 
Likelihood (Seattle, WA)
Olive and Oliver (Honolulu, HI)
Saint Alfred (Chicago, IL)
Self Edge (San Francisco, CA)
Sid Mashburn (Atlanta, GA)
Snake Oil Provisions (Long Beach, CA)
Standard and Strange (San Francisco, CA/Santa FE, NM)
Wittmore (Los Angeles, CA)
Wooden Sleepers (Brooklyn, NY)