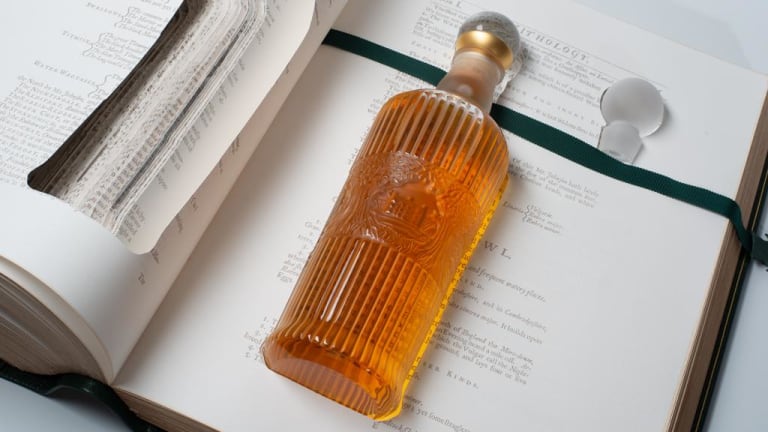 The Macallan's latest whisky pays tribute to the brand's first true custodian
The bottle celebrates Captain John Grant, who saw the potential of the Macallan's home on Easter Elchies Estate in 1700.
For its latest limited edition, The Macallan is launching a new series called "Tales of the Macallan", which will tell the stories of pivotal figures in the brand's history. The first volume of the series pays tribute to Captain John Grant, who set the stage for what would be the eventual home of The Macallan distillery, Easter Elchies Estate. The special edition features a handcrafted crystal decanter by Lalique, which will house a rare whisky distilled in 1950, which is set inside an 800-page almanac made by English heritage bookmakers, Shepherds Bookbinders. As for the whisky, it is described to have a nose of grapefruit zest, antique oak, vanilla, melon, wood smoke, nutmeg, ripe plum and almond with a palate of peach and apple, wood spice with ginger, hints of clove, sweet wood smoke and yuzu, finishing off with notes of citrus and sweet oak. 
---