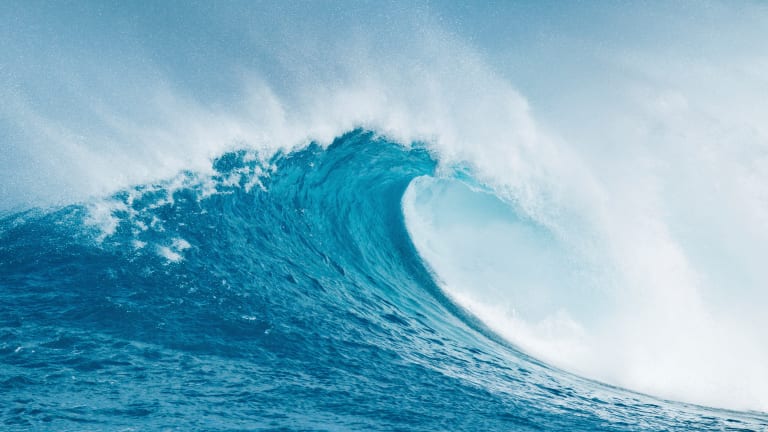 The Summer Kit | Our Favorite Summer Essentials for 2015
We've rounded up our favorite summer must-haves for 2015.
The official start of summer of summer is less than a month away (June 21) and now is a good time to kit yourself out with some warm weather essentials so you'll be ready for anything come beach season. 
1. Kiehl's Activated Sun Protector
Don't even think about going outside this summer without proper sun protection. If you plan on getting some rays, make sure you've got a good sunscreen like Kiehl's Activated Sun Protector Spray ($25). The spray has a high SPF 50 rating and is non-greasy, water-resistant, lightweight, and great for sensitive skin. You also won't be slathering on a mess of suntan lotion, just spray yourself down and you're ready to go.  
2. LipJao Lip Balm
A good lip balm is as necessary as a good sunscreen. We're big fans of LipJao's Lip Balm ($8) with its natural mix of Shea Butter, Zinc Oxide and Meadowfoam Seed Oil that keeps your lips nice and hydrated while also giving you natural protection from the sun. 
3. Apolis' Hand Loomed Beach Towel
You can't hit the beach without a good beach towel. Apolis just released a beautiful Hand Loomed Beach Towel ($48) that are made in Mumbai, India using 100% indigenous Indian cotton that's lined with a soft and absorbent terry cloth fabric. 
4. Bonobos' Foundation Cotton Linen Suit
Whether you've got summer wedding obligations or need something dressy for those evenings in the French Riviera, a lightweight linen suit will hold you down for all your sartorial summer needs. Bonobo's Foundation Cotton Linen Suit ($450) will do just the trick and comes in both a slim or standard cut. 
5. Outlier's New Way Shorts
If you're going to go with one pair of shorts this summer, it doesn't get much better than Outlier's New Way Shorts ($120). The shorts are made from their F.Cloth fabric that has two-way stretch so it makes for a great active short and with its DWR coating its quick drying so it also makes for a great swim trunk. 
6. Greats Leather Wooster
Slip-on are great no matter what season it is, but when summer comes around it's all you should be wearing. Greats has a new version of their Wooster Slip-Ons ($149) that brings together the ease of laid back California styling with Italian-made luxury. 
7. Warby Parker Bates Sunglasses
In case you're in need of a new pair of shades, Warby Parker's Bates Sunglasses ($145) from their Summer collection is a great classic shape with a modern twist. The custom acetate brow is complemented with a titanium rim and every Warby Parker sunglass is polarized right out of the box. 
8. Crown & Buckle Braided Nylon Straps
You could go the NATO route, but these Braided Nylon Straps ($9) from Crown & Buckle is our favorite summer watch accessory this year. They come in a variety of colors and at under ten bucks a piece, you can buy a handful to change up the colors all summer long. 
9. Mophie Juice Pack H2PRO
As much as you need sunscreen on the beach, your phone could probably use a little protection too. Mophie's new Juice Pack H2PRO ($129) is armor against the elements with a case that's waterproof, dustproof, and gives you a full 100% charge when your phone runs out of juice.  
10. UE Boom Wireless Speaker
Planning on bringing the party with you this summer? UE's Boom Wireless Speaker ($199) packs a lot of audio power in a portable speaker the size of an energy drink and its got 15 hours of battery life + water resistance so you'll be enjoying your music all day without worrying about frying your speaker. 
11. Kor Nava Water Bottle
Be sure to stay hydrated out there. KOR's Nava Watter Bottle ($22) is great for keeping water on hand and you have a built-in CocoPura Filter that is tested to exceed NSF 42 standards for chlorine taste and odor removal. 
12. Amazon Kindle
These really needs no introduction, but if you plan on catching up with some reading this summer there's no better e-reader than the Amazon Kindle ($79-$199). You can go on about your 4K tablet all you want, but when it comes to battery life and reading comfort the Kindle is still the undisputed champ. 
13. Yeti Hopper 
YETI's Hopper ($299) is the ultimate mobile cooler. The company has taken all its cooling know-how and packed it into a bag that will keep your beverages ice cold for days with puncture-resistant and leakproof construction 
14. The Mister French Linen Shirt
Mister French doesn't joke around when it comes to their Linen Shirt ($148). First of all, the shirt is made from Italian linen in small batches, it has a "Sunset Loop" hidden away in the placket to hold your sunglasses, and the collar is treated with a 3M stain-resistant coating. If that's not the perfect vacation shirt, we don't know what is. 
15. Byrd Pomades
A favorite of the surf set, Byrd's Pomades ($14-$22) will get your hair back in order no matter how hard the salt water tries to wreck your do. They've got three types of pomades that come in compact, travel-ready tins to keep your hair looking its best no matte where you are this summer.