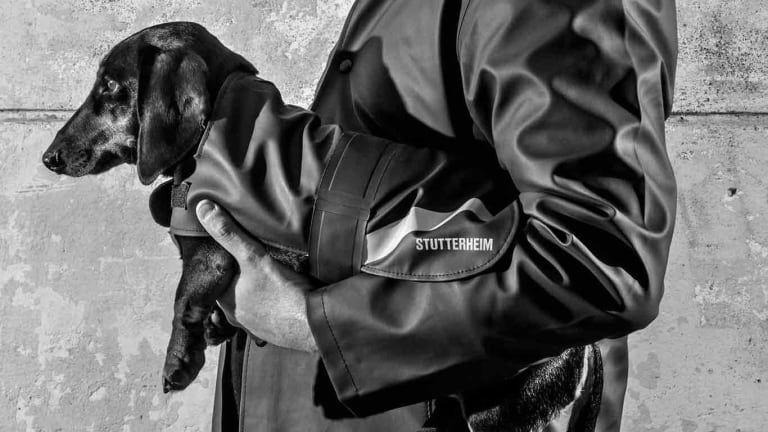 Stutterheim is introducing a new line of raincoats for dogs
The coats are made from the brand's signature rubberized cotton.
Stutterheim is showing our four-legged friends some love with a new collection of raincoats for dogs. The raincoats use the same rain-resistant rubberized cotton to protect Sparky from the elements and it's got some great details like a reflective stripe across the body on both sides for safety and the interior is lined with a brushed polyester to add a much-needed layer of warmth in colder climates. The coats come in five different sizes for dogs both big and small.
$60, stutterheim.com