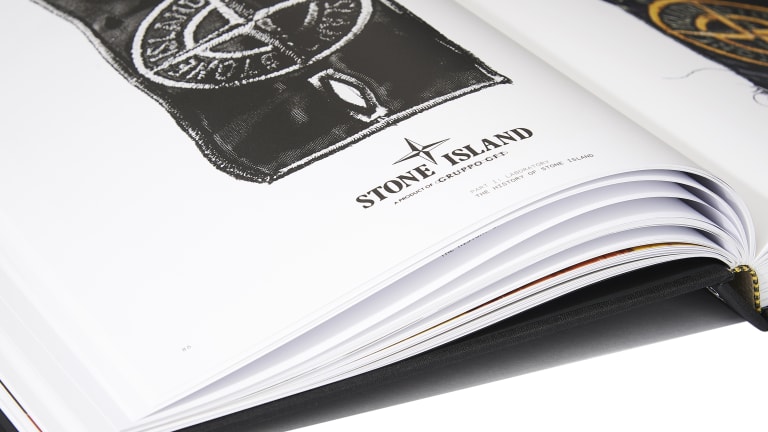 Rizzoli collects the 38-year history of Stone Island in a new monograph
The book features never before seen images and pages and pages of its most pivotal pieces.
Whether you consider them a fashion brand, an outerwear brand, or a streetwear brand, there simply is no categorizing Stone Island. Throughout its 38 year history, the brand has accumulated fans from all walks of life and now the brand has published the essential and definitive monograph of the Stone Island story with a new book from Rizzoli. 
"In the world where brands latch on to culture, through its almost four-decade existence Stone Island influenced it. The long roster of its celebrity fans includes the Oasis frontman Liam Gallagher, the rappers Drake and Travis Scott, and the football guru Pep Guardiola. But it's not the celebrity nod that has made Stone Island a cultural cornerstone; it was the brand's ardent everyday fans who have always appreciated its mix of performance and toughness.
At the center of Stone Island's success lies its relentless pursuit of excellence in design, and uncompromising spirit of experimentation with fabric treatment and dyeing techniques. This product-oriented stance has secured the brand's unique place outside of fashion's hierarchy.

This definitive monograph captures the story of Stone Island, combining its history and ethos into one definitive source. With never-before-seen images and three major texts capturing the brand's story, it will surely delight the brand's diehard fans as well as those who are new to the world of Stone Island. With introduction by Carlo Rivetti and foreword by Angelo Flaccavento."
$60, rizzolibookstore.com