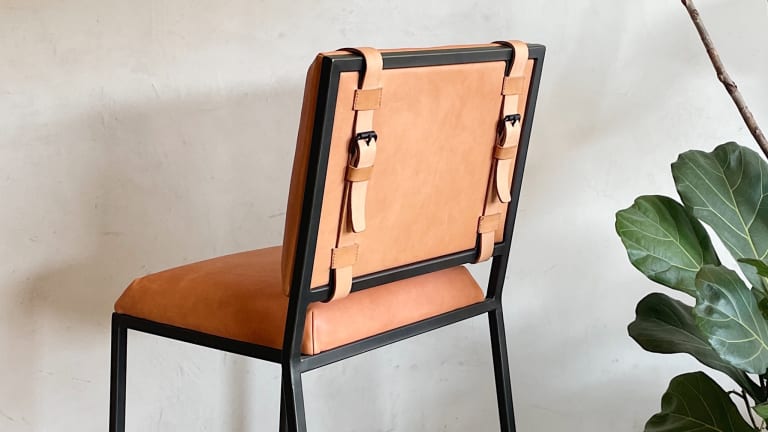 Stephen Kenn introduces his Inheritance Barstool
The chairs are available in an extensive array of upholstery finishes and frame materials.
Stephen Kenn is probably most known for his signature belted chairs, which feature replica Swiss military belts that are strapped to a rugged metal frame. Kenn is bringing that same aesthetic to a new barstool design that comes in a variety of materials and finishes to perfectly match your home. The Inheritance Barstool comes in combos such as natural veg tan leather with a blackened steel frame (top) or vintage military canvas, all of which feature leather belt straps with antique buckles.