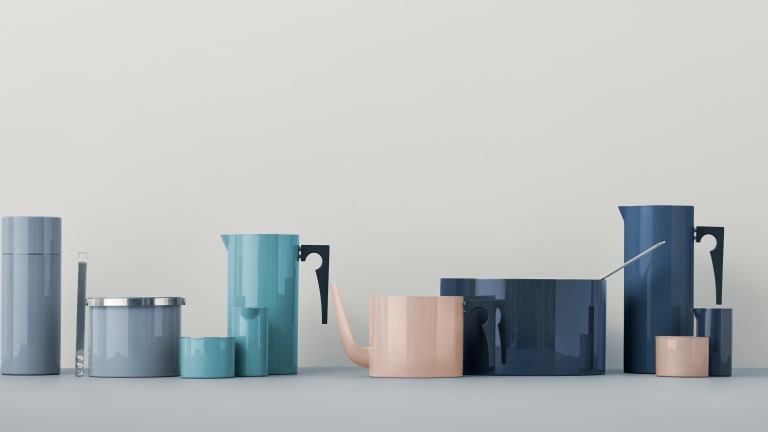 Stelton celebrates the 50th Anniversary of Arne Jacobsen's Cylinda-line
50 years later and still as modern as ever.
The Cylinda-line began its life as many great ideas do: as a sketch on a napkin during a meal. Launched in 1967, Arne Jacobsen's collection of tableware required new techniques in stainless steel manufacturing to create the line's signature look. Today, the Cylinda-line celebrates its 50th Anniversary and Stelton is creating special edition versions that are coated in colored enamels. The collection will feature everything from Jacobsen's iconic tea pot to a champagne cooler, which is a new addition for 2017.