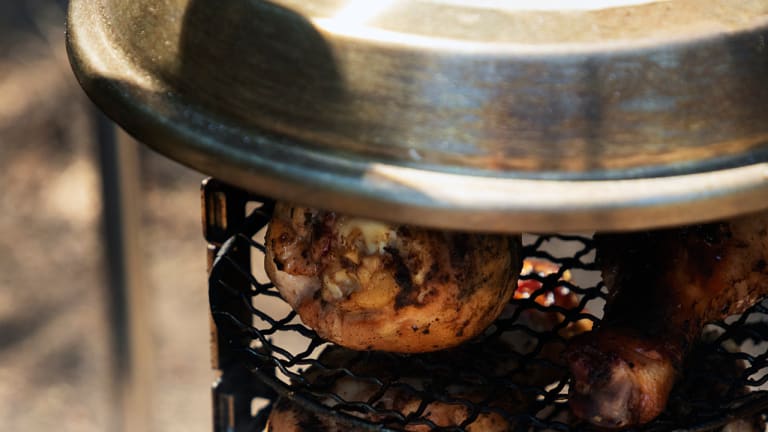 Snow Peak is bringing its sleek Smokemeister to the US
A simple and elegant way to smoke just about anything, anywhere.
Snow Peak is bringing their Smokemeister to the US for the first time, bringing a simple and elegant way to upgrade your barbecue situation. The stainless steel cylinder houses a removable and adjustable stack of grill nets and an adjustable lid height to control air circulation. Cooking in the Smokemeister is simple. All that's required to smoke your food is some charcoal and your preferred wood chips on the bottom layer and just throw in your favorite cuts on the rest of the layers and you'll be enjoying a bounty of smoked meats in no time.
$244, snowpeak.com