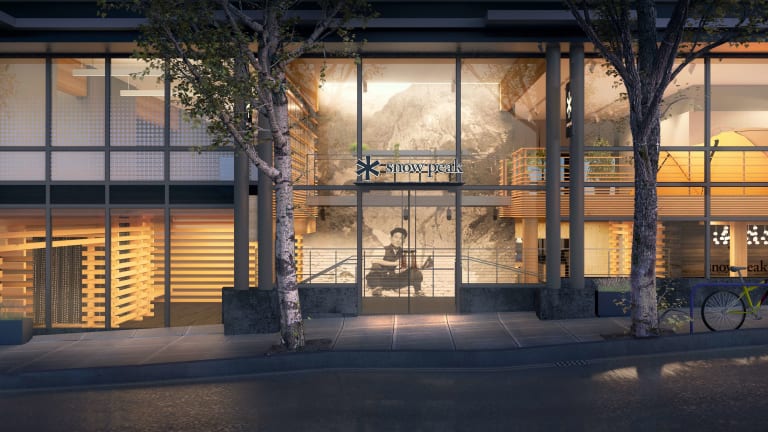 Snow Peak's new Portland flagship will be the ultimate tribute to the Japanese outdoor brand
The store is set to to open in late spring.
Snow Peak is moving from its original location in the Pearl District of Portland, Oregon to a massive new complex that will be home to their new flagship retail store, their North American HQ, and a full-on restaurant. Located at 404 NW 23 Ave., the location is just minutes away from the downtown core and will be host to the brand's entire collection of outdoor goods. Designed by Skylab Architecture, the space is decorated with Japanese timber framing and reclaimed century-old Douglas Fir beams. It will also feature a new restaurant called Takibi, which will serve Japanese-inspired cuisine with a menu led by executive chef, Alex Kim, who's resume includes Kajitsu, Rintaro, and Kappo Sakamoto.