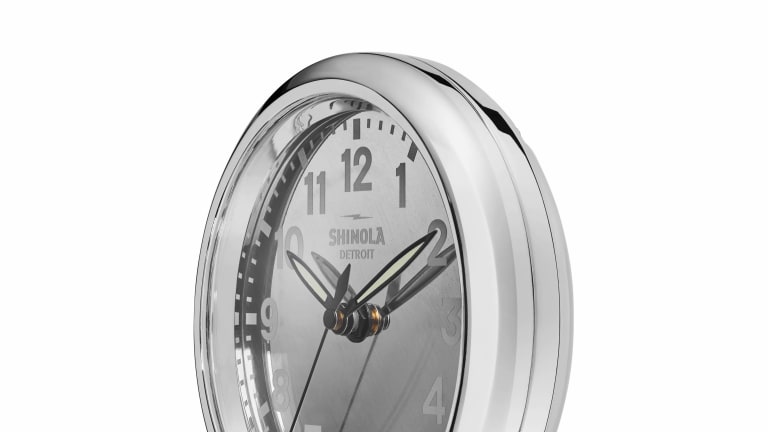 Shinola used the aluminum panels from an MD-80 for their latest Desk Clock
The dials were sourced from actual MD-80s flown by American Airlines.
Retired in 2019, the MD-80 was one of the busiest aircraft in the American Airlines fleet, having over 300 of the planes in service by 2003. Commemorating their recently announced partnership with American Airlines, Shinola has created a limited edition version of their desk clock with a dial made out of aluminum panels sourced from an actual MD-80. Each clock dial is hand-cut and repolished by Moto Art in California and is then fully assembled into a desk clock at Shinola's factory in Detroit. 
---
$395, shinola.com