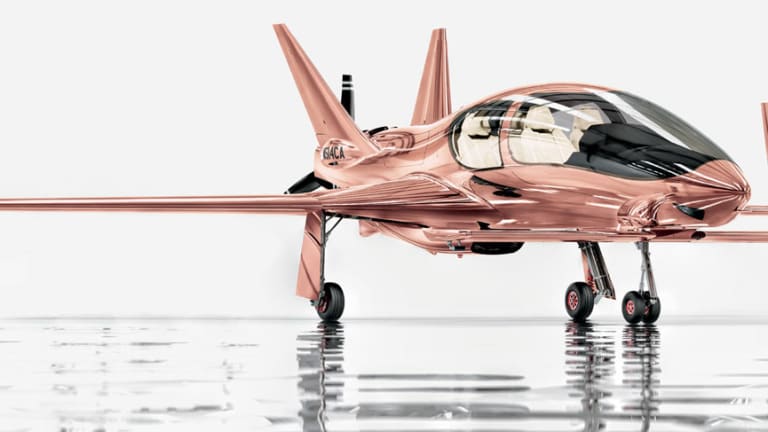 What can $1.5 million buy you today? Well, how about a rose gold airplane?
I think we can let the image speak for itself.
Neiman Marcus' Christmas Book is out and as usual they've got some truly insane "Fantasy Gifts" for its top tier clientele. From lavish vacations in castles to cars, there's something for every one of you one-percenters out there, but one gift definitely stands out from them all. 
We're talking about The Cobalt Valkyrie X private plane and as you can see, it's not just any private plane. Finished in rose gold, the Valkyrie-X will be an incredible sight to behold as it soars through the skies and is set to be one of the fastest piston airplanes in the world with speeds up to 230 mph and a range of 1,150 ground miles. 
$1,500,000, neimanmarcus.com