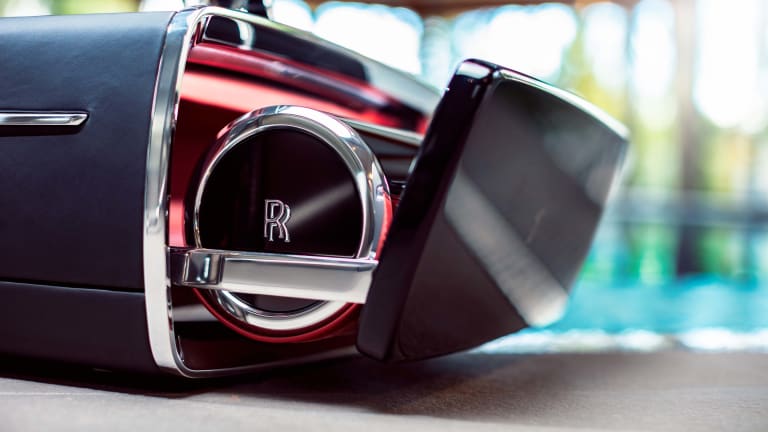 Rolls-Royce builds the Rolls Royce of champagne chests
A picnic basket fit for Bruce Wayne.
Rolls-Royce is releasing a Champagne Chest and as you can see it's much more than a fancy leather box with Rolls-Royce badges slapped on. The chest is engineered with the same attention to detail as their vehicles with a mix of machined aluminum and carbon fiber wrapped in natural grain black leather. A push of a button deploys a serving table made out of Tudor Oak wood with a laser-cut stainless steel inlay. 
The chest inside is illuminated and showcases four hand-blown crystal champagne flutes, which are arranged in a way to replicate the look of a V12 engine. The two sides of the chest also open to reveal storage for champagne, which are stored in their own thermal aluminum and carbon fiber coolers. A caviar option is also available with two thermal caviar caissons, which can each hold a 30g tin and are accompanied by mother-of-pearl spoons with anodized aluminum handles.
£37,000 (approx. $46,786), rolls-roycemotorcars.com