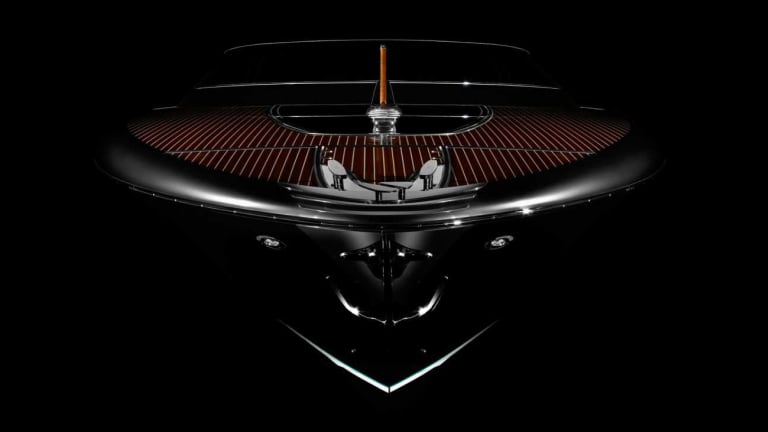 Riva's Rivamare takes speedboat luxury to the next level
The Rolls Royce Drophead of the seas.
When it comes to traversing the water in style, it doesn't get much better than Riva. The luxury yacht builder has just unveiled the Rivamare and it is one hell of a boat. The sleek lines of the 39-ft speedboat were designed by their partners at Officina Italiana Design, who mixes a sporty silhouette with Riva's signature elements of luxury and craftsmanship. 
A beautifully crafted set of mahogany panelling accents the deck leading toward a fighter jet-like windscreen comprised of five double-curved crystal glass sections set in a stainless steel frame. Behind the glass is an array of seating and sundecks and inside you'll find a kitchen, shower, and a living area that can convert into a double bed. 
Power comes from a pair of D6 400 DPH Volvo Penta engines, each producing 400 mhp allowing the boat to travel at a cruising speed of 31 knots and can reach a top speed of 40 knots.