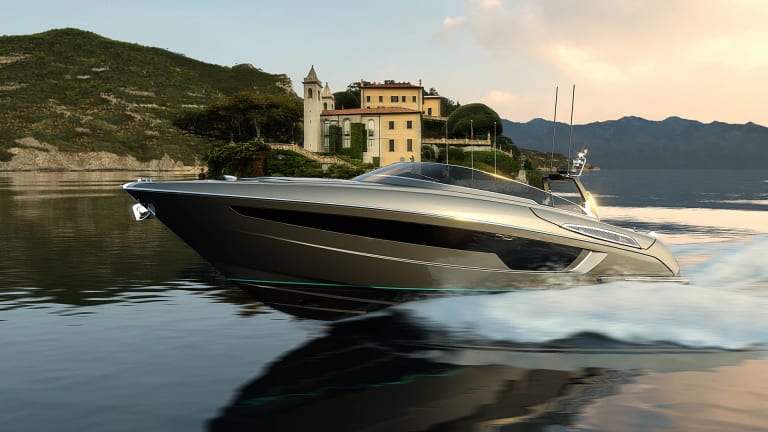 The Riva 56' is 2000-hp of ocean-exploring luxury
An open-top supercar of the seas.
The Italian yacht builder has unveiled its latest creation, the Riva 56', an open yacht making its official debut later this spring. The 56' presents an all-new hull design for the company that looks as if its moving at top speed even when idling in the water. 
As soon as you're aboard, the 56' greets you with high gloss mahogany and teak wood, lacquered interiors, and a stunning windshield that perfectly complements the sharp, aerodynamic profile. A generous selection of amenities are offered including plush sofas, a teak dining table, two guest cabins, three bathrooms, and a VIP cabin. 
Power will come from a set of twin 1000 (or 1,200)-hp MAN engines, which is a capable of pushing the 56 to a top speed of 36 knots and a cruising speed of 32 knots. Average range will be about 260 nautical miles.