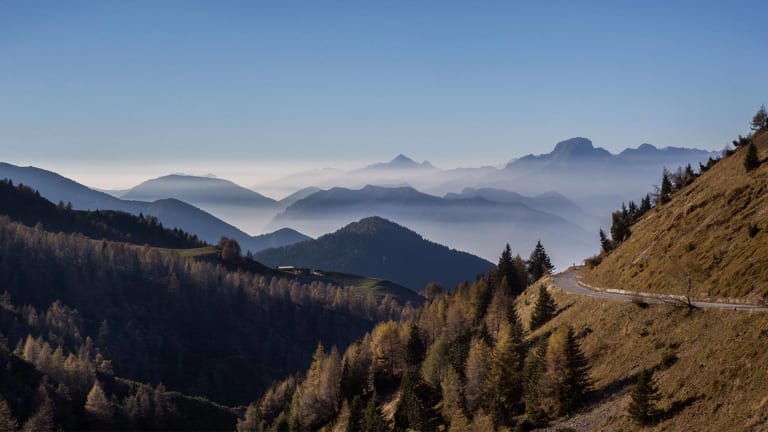 The Great Road Climbs of the Dolomites and Italian Alps
Graeme Fife takes cyclists on some of Italy's most challenging and breathtaking roads.
Author Graeme Fife presents a 320 page guide on Italy's most famous road climbs: 
"These are the high places of cycling legend. On their slopes, in the thin air that wreaths their passes, some riders have been broken, a few have, improbably, exceeded all limits of fortitude, others have merely survived, but survived."
"In this, the fourth volume in the series of Rapha's guides to Europe's iconic mountain ranges, writer Graeme Fife takes us up and over the Great Road Climbs of the Dolomites and Italian Alps in characteristic fashion. Illustrated with the photography of Peter Drinkell – probably his best work yet – the book offers an idiosyncratic, impressionistic exploration of 80 of the most eulogised and lesser-known mountain passes of northern Italy. Historical titbits, humorous observations and stirring stories from cycling's past all feature, while striking double-page photographs and hand-illustrated maps and col profiles add flavour to a mighty tome that celebrates the greatness of the mountains."
$80, rapha.cc