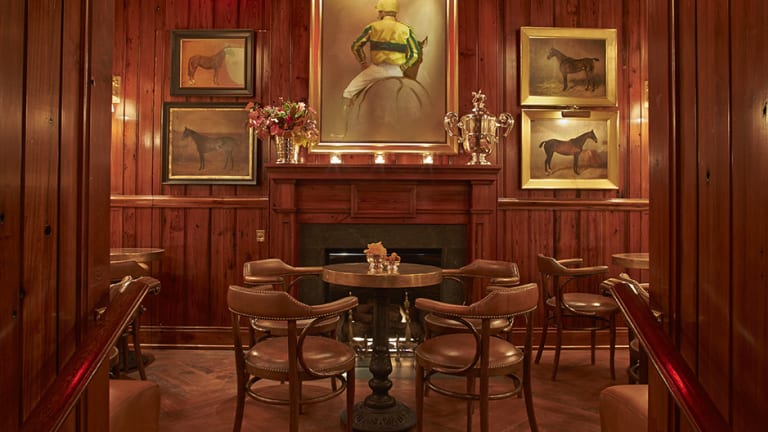 Ralph Lauren Opens his first NY Restaurant
This Friday, Lauren opens Polo Bar in the birthplace of the Ralph Lauren empire.
Ralph Lauren's resume as a restaurateur grows with the addition of Polo Bar, his first New York City restaurant. The third restaurant after RL in Chicago and Ralph's in Paris, Polo Bar is inspired by classic New York establishments and Lauren's love of gatherings with family and friends.
Warm and luxurious, the interior design is as extravagant and distinctly Ralph Lauren as you would expect. From Henry Koehler murals to the saddle leather and equestrian art that are found throughout the restaurant. As for the food, it is an American affair inspired by Ralph's favorite foods. The restaurant opens tomorrow and is located at 1 East 55th St. More on Polo Bar at RalphLauren.com.