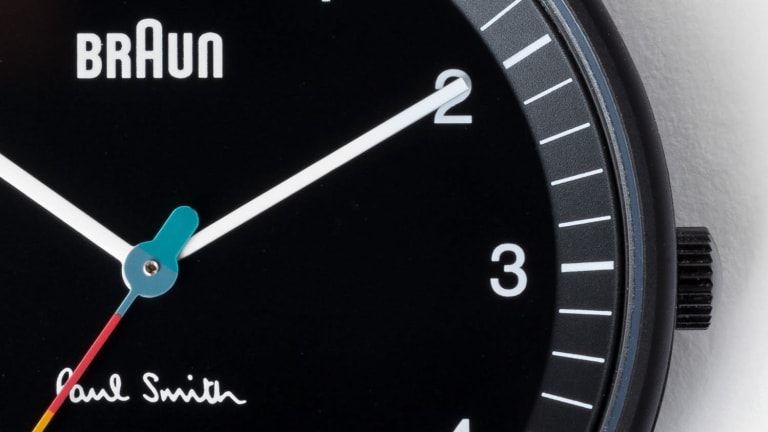 Paul Smith adds his signature colors to Braun's iconic clocks and watches
Braun's minimalist clocks get updated with the brand's "Artist Stripe" colors.
There's just something about the colors of Paul Smith's "Artist Stripe" that we can't get enough of and this season it's being applied a new limited edition collection of clocks and watches from Braun. Iconic designs like the BC17 wall clock (left), a creation by Dieter Rams' protege, Dietrich Lubs, who's work has been updated with a second hand finished in Smith's bright and bold colors. The subtle touch adds a whole new look to the minimalist design, perfectly pairing Braun's design sensibility with Smith's eccentric British flair. 
$45-$225, paulsmith.com