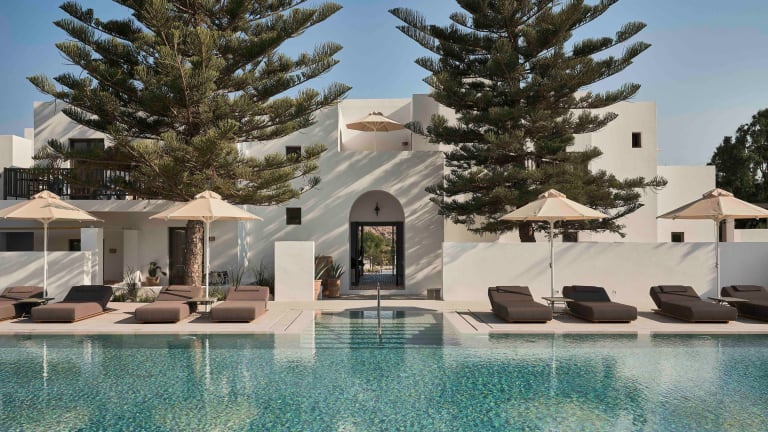 Parīlio opens its new hotel on Paros' Naoussa Bay
The new property brings together understated luxury and old world architecture.
Located on the Greek island of Paros, Parīlio is a new hotel on Naoussa Bay with 33 suites set amongst classic Cycladic architecture. A neutral and subdued color palette combined with local marble and exposed concrete create an atmosphere that exudes careful, understated luxury while complementing the relaxed pace of its surroundings. Suites offer private terraces with dining areas while larger rooms boast outdoor jacuzzis and private pools. 
Parīlio cuisine is informed by the island's local delicacies with Chef Alexandros Tsiotinis' Mr.E restaurant. The menu of seasonal Greek and Mediterranean dishes utilize traditional recipes and local ingredients and are served up for breakfast, lunch, and dinner. The hotel will also feature a stunning pool and terrace area, an on-site spa, and a gym with the latest fitness equipment.