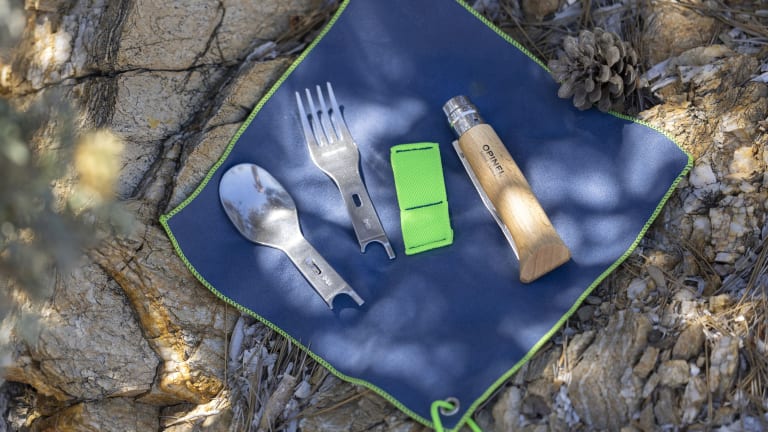 Opinel creates the perfect kit for eating on the go
Time to add some cutlery to your everyday carry.
If you own Opinel's iconic No.08 folding knife, the company has a new pair of implements for enjoying your meals on the road. The new Picnic+ cutlery set includes a stainless steel spoon and knife insert that can easily be attached to the No.08 folding knife using its Viroblloc safety ring. It also comes with a microfiber napkin that also doubles as a carrying case for your inserts and knives.
The inserts are available on their own for those who already own the No.08 and as a set with a No.08 included.
---